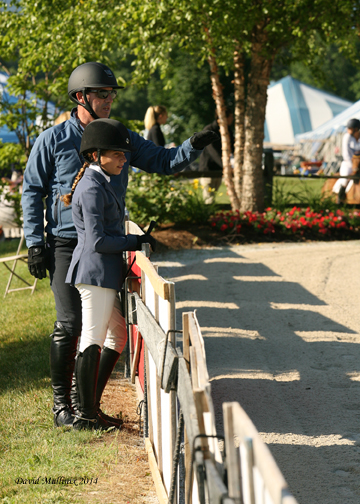 Ezequiel started his riding career at an early age in Buenos Aires, Argentina. Born to a non-horse family he had to work hard to find his place in the exclusive club system in South America. Through hard work and dedication he was soon riding and training. later he found employment in Chile and spent some time there before coming to the United States in 2001.
Ezequiel has a strong background in jumpers and has trained many students and horses to the highest level. A familiar and friendly face ringside, he can also train in his native language, Spanish. Ezequiel is also an accomplished rider having brought many young horses up to the highest levels of competition, including Grand Prix. He is also the father of Catalina who is five years of age.
Some of Ezequiel's Career Highlights include:
2002 Qualified for Young Jumper Finals- Corvet Z
2002 Vermont $10,000 Grand Prix Winner- Charming Z
2005 Qualified for Young Jumper Finals- Allain Z
2008 AMJ Campbell Van Lines Challenge Spruce Meadows 1.40 Winner- Allain Z2009 Argentina Representative in the Nations Cup, Wellington, FL.