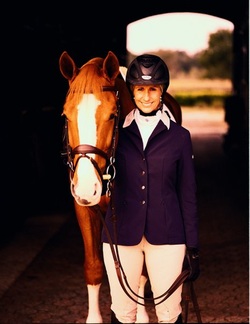 Wendy Peralta is the owner and operator of Seabreeze Farm Inc. located in Geneva Florida. Seabreeze is a well known and respected training facility for top level equestrian competition. Wendy  has produced and sold many of the nations finest horses including National Hunter and Jumper Champions. Wendy is known for searching the world to discover top equine talent to import and market in the United States. Wendy recently started a boutique breeding program using a very select group of mares and stallions.
Wendy has had a great career showing and selling horses, and also training students receiving the highest honors in their respective divisions.She has traveled to major horse shows nationally as well as Spruce Meadows and Lanaken. She has served on the board for the Central Florida Hunter Jumper Association since 2006 and is the current vice president . She is an elected official on the  Zone IV Jumper USHJA Committee, and  served as traveling  Chef D'Equipe for the Zone IV Young and Junior Rider teams from 2005 through 2010.
Wendy is also a USHJA Certified Trainer, and was TCP featured trainer of March, 2015.
She is the mother of three extraordinary children: Trevor, Nikko and Catalina.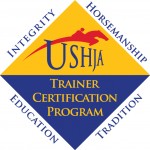 Some of Wendy's Career Highlights include:
1991 Washington International Horse Show First Year Green Hunter Class Winner-Christopher Dragon
1996 Circuit Champion HITS Ocala Pre-Green Hunter-Snow Hill
1997 WEF Circuit Champion  Coach for Nikko Ritter and Curious George
1999 Stoneleigh Burnham Jumping Derby Winner – Imco
2000 Vermont Circuit Champion First Year Green- Tournesol
2004 and 2006 ASPCA Maclay Regionals Coach for winner- Nikko Ritter
2005 Coach  Calvin Klein Showjumping Derby Winner- Qroqant Z
2007 USET Foundation Leading Trainer Award  USET Talent Search
2007 National Junior Jumper Team Championship Silver Medal Zone 4 Chef D'Equipe
2008 National Junior Jumper Team Championships Gold Medal Zone 4 Chef D'Equipe
2008 Coach for 6 year old young jumper championship winner  Hampton Classic-Carambo Z
2008 Zangersheide World Young Horse Championships Lanaken,Belgium -Coach
2009 Zone 4 Champion 5 year old jumper -owner rider trainer- Cruz Z
2009 Coach for Ezequiel Peralta WEF Nations Cup  participant representing Argentina
2010-2012 Numerous Grand Prix Placements Four Seasons and Cruz Z
2012 Awarded membership into the USHJA 1.40 Club